V600-Tabs-ImageDB
From Newsbin
Image Database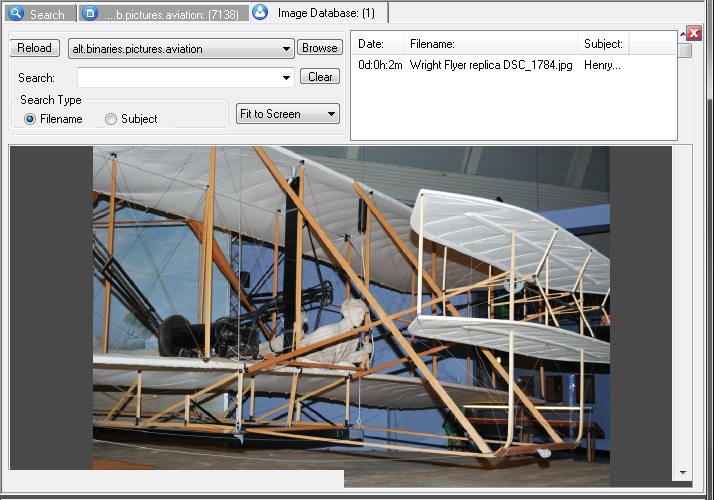 With this tab you can view images downloaded into the database by group. See Options Switches to have NewsBin load images into a searchable database.
To search just enter a search word or Regular Expression and press Enter, the results will be shown immediately.
Double click any image to open the image in the viewer you have configured in Windows (Photo Gallery, etc.)
You can use the Browse button to load a image database not located in your Data\Images folder.
Further control via right-click menu (in list of images) includes Deletion, Copy to (image database/Folder/CBZ File) and Import from (ZIP/CBZ/RAR/CBR files).